Duration
5 days / 4 nights
Prerequisites
No experience needed
Join in community with like-minded people. This retreat is not only a chance to experience something unforgettable but also to share that experience with a community of like-minded individuals.
The shamanic circle at Mt. Shasta is full of diverse people, young and old. Families return year after year to celebrate the summer season together in nature.
Spiritual practices in nature and ceremonial celebrations bring the community together, unifying the circle with all of creation.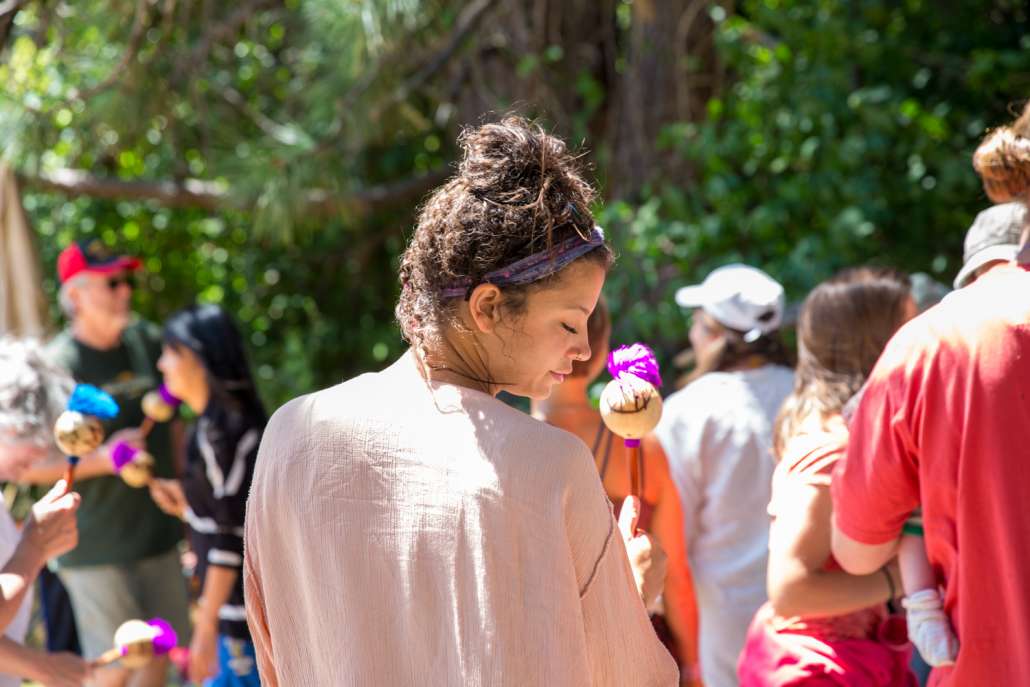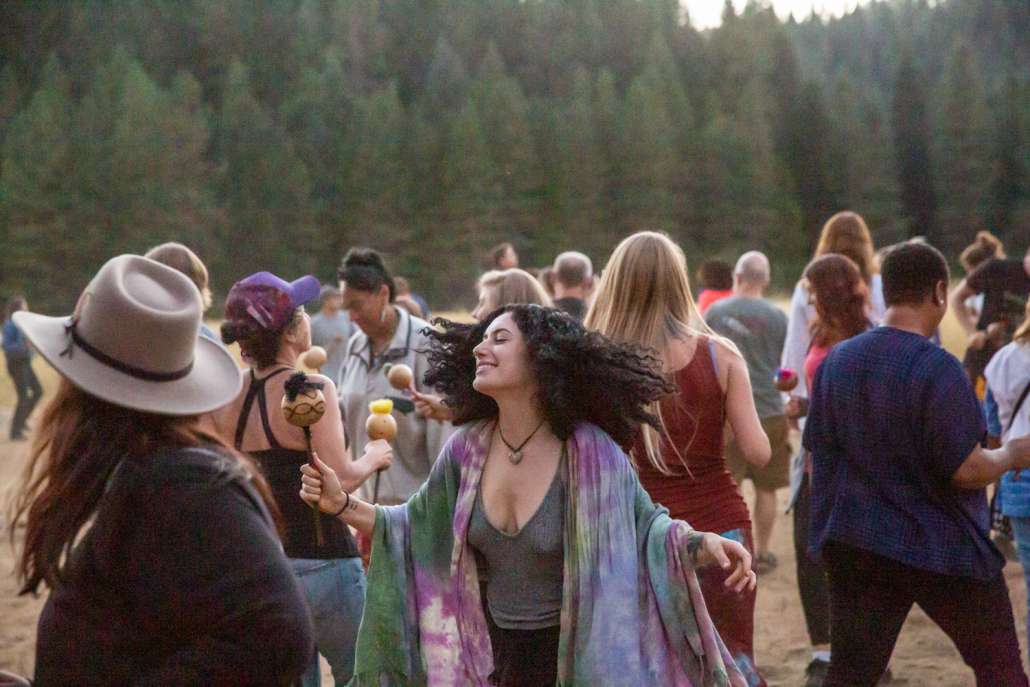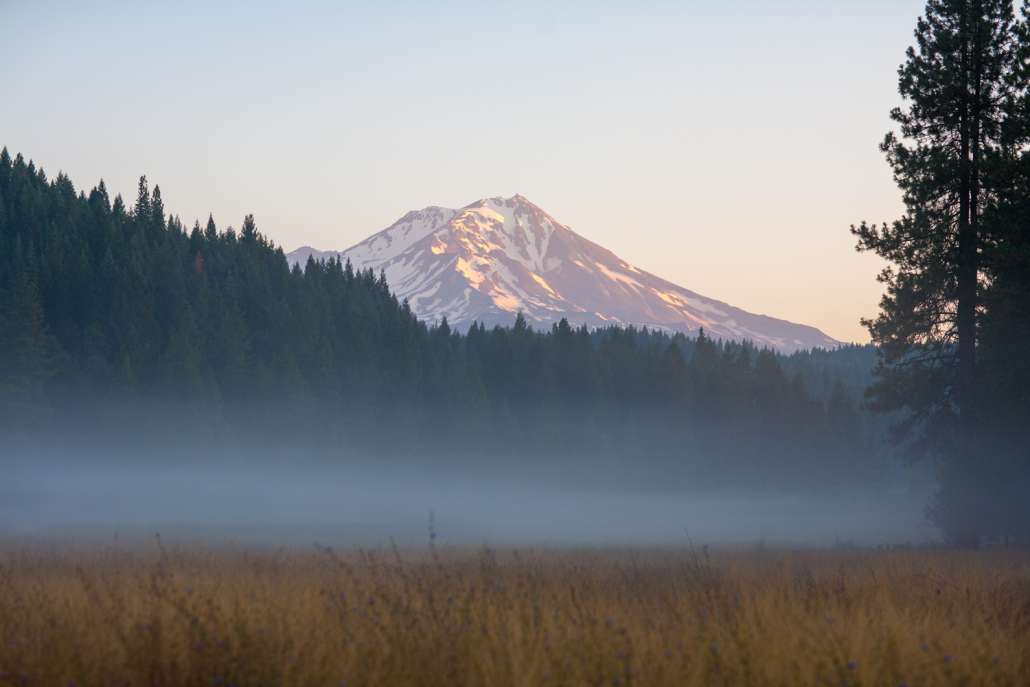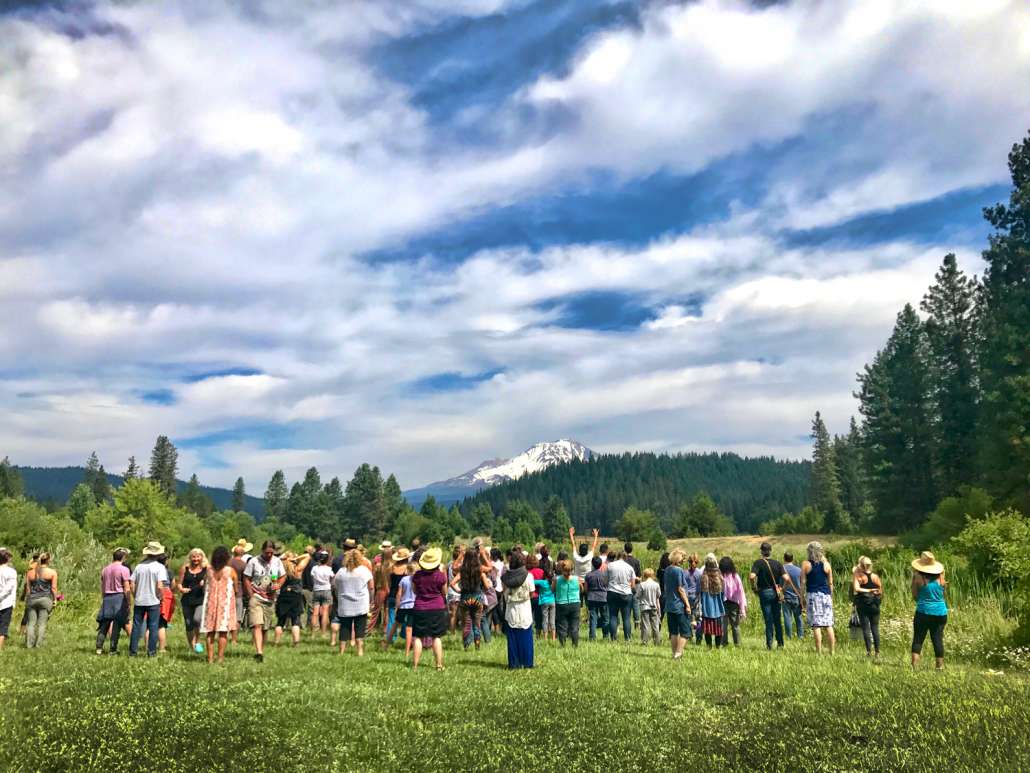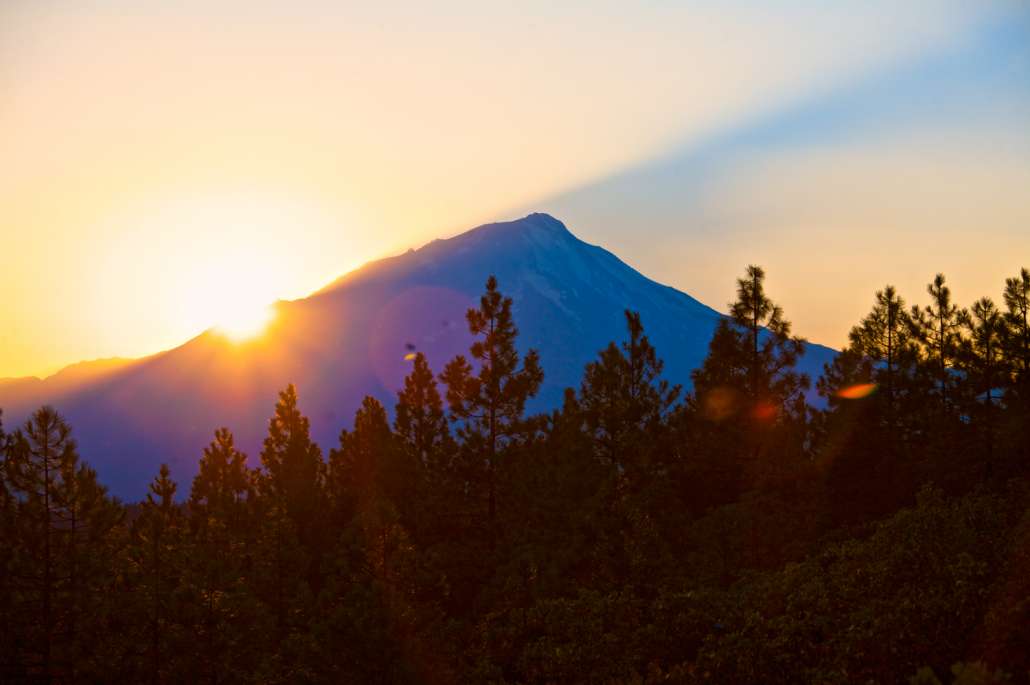 "Mt. Shasta is a truly special place. Surrendering to the power of the mountain rewarded me with a profound and deep inner peace –it was an experience that I'll never forget. Being at Mt. Shasta with such a wonderful community and teacher is empowering and healing in ways that words can't properly express. I'd recommend the Mt. Shasta Retreat to anybody looking for a deeper connection with nature!"
"Mt. Shasta is a majestic mountain and each year that I return my heart is filled with joy and the beauty of nature. I am so thankful for Brant's teachings and the amazing opportunity he facilitates to connect to the power of nature at Mt. Shasta. The ceremonies in the sacred meadow are awe-inspiring and transforming. My son has been going to Mt. Shasta since he was born and it is so beautiful to see his spirit charged with the power of the mountain. The blessings from our time at Mt. Shasta stay in my heart all year long and I always look forward to returning."
"The summer gathering in Mt. Shasta is an incredible experience! I could feel the excitement and anticipation in the air as the other attendees arrived, checked in and claimed their spot to set up their tent. The open fire stove made the food even more delicious, and the large group felt powerful with a great purpose and meaning for gathering. The newcomers were intrigued by Huichol Shamanism, and even the kids enjoyed all of the ceremonies and traditional teachings. Mt. Shasta felt like home for those few days and I can't wait to return next year!"
"Each Summer, our group heads to the beautiful mountain ranges of Mt. Shasta, in California. As I drive toward the place where we will meet, I always catch a glimpse of this sacred mountain as we go around the bend in the road. A smile instantly forms within my heart and upon my face as I remember all the blessings I have received at this special place… I have been truly blessed to have Brant in my life as well as this special, sacred, tradition. It has changed my life in ways that I never thought were possible. I am truly grateful for all the blessings I have received."
"Thank you seems an incomplete way to say just how grateful I am for the privilege of sitting at your fire, receiving many blessings, climbing the healer's mountain and doing it under the powerful and love-filled container you both [Brant and Nico] provide. Brant's abilities are transcendent. The way [he says] "good" is resonant. Nico's smile is a gift of Grandfather sun."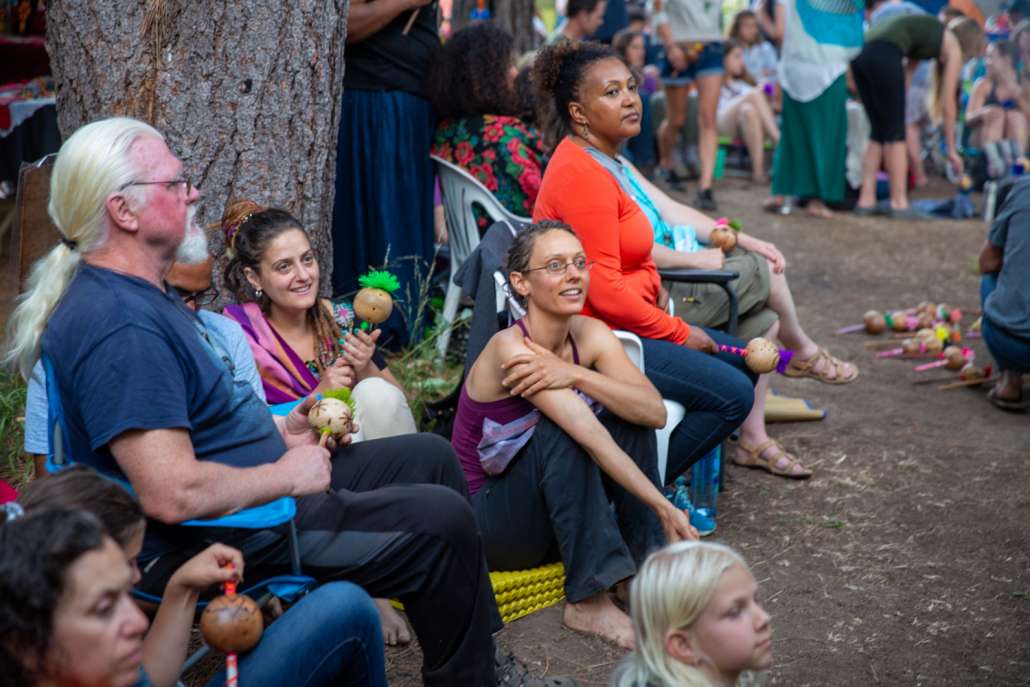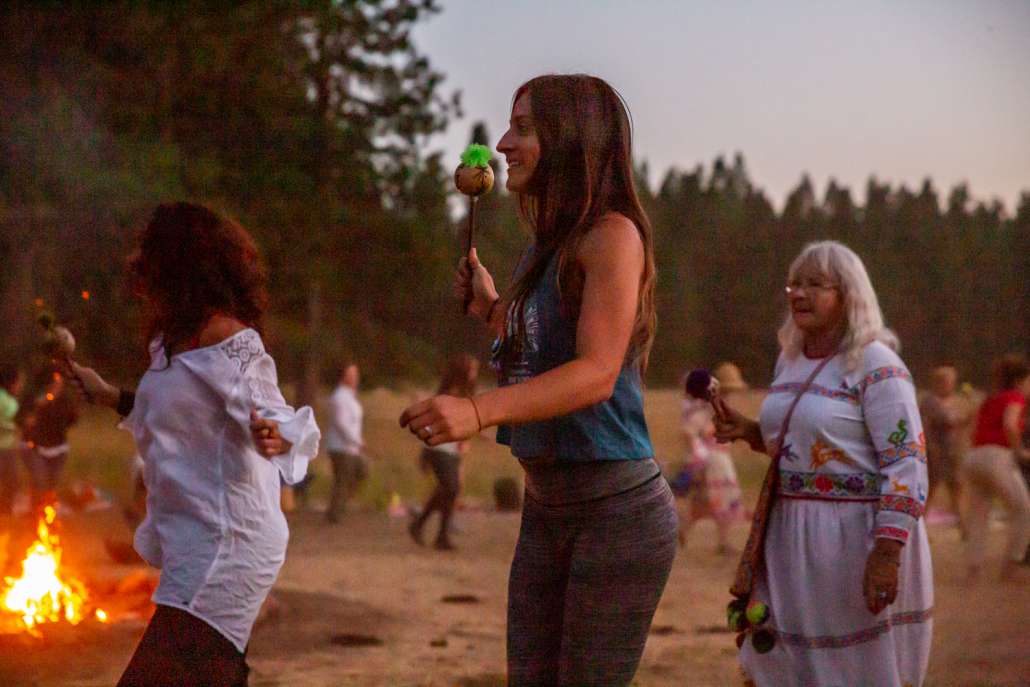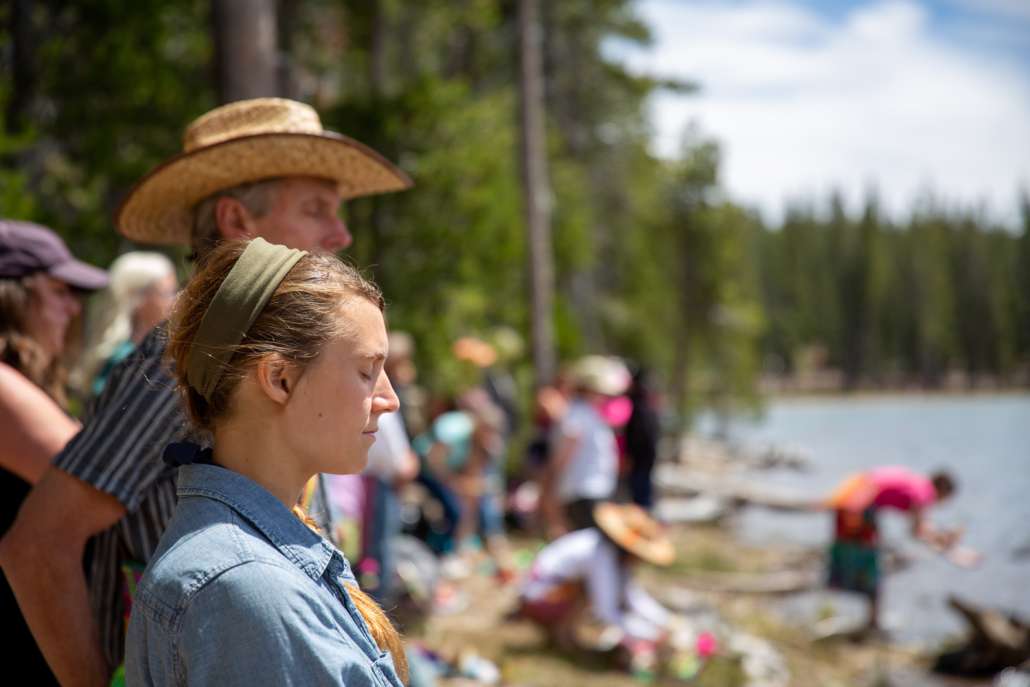 What is Shamanism?
Shamanism is a way of honoring nature. Practiced in various forms around the world by different indigenous tribes, the methods of shamanism are diverse; however, they are unified in their inherent basis in the natural world.
Huichol Tribe
The Huichol (Wixaritari) are a small indigenous tribe of approximately 35,000, living in the Sierra Madre Mountains of Mexico. They are considered one of the last cultures in North America to have maintained their pre-Columbian traditions to this day.
Shamanic Healing
Inherent to the spiritual traditions of shamanism is the art of healing. Although our programs do not aim to teach people to heal or become shamans, they most definitely provide the tools for personal healing and transformation.